K. Jones is an independent brand dedicated to creating modern and feminine designs by showcasing them in an elegant matter and a delicate stylize look. If you are looking for a graphic designer, personalize illustration or even some one-of-a-kind jewelry welcome to my site. And I thank you for supporting a small business and being a part of my journey.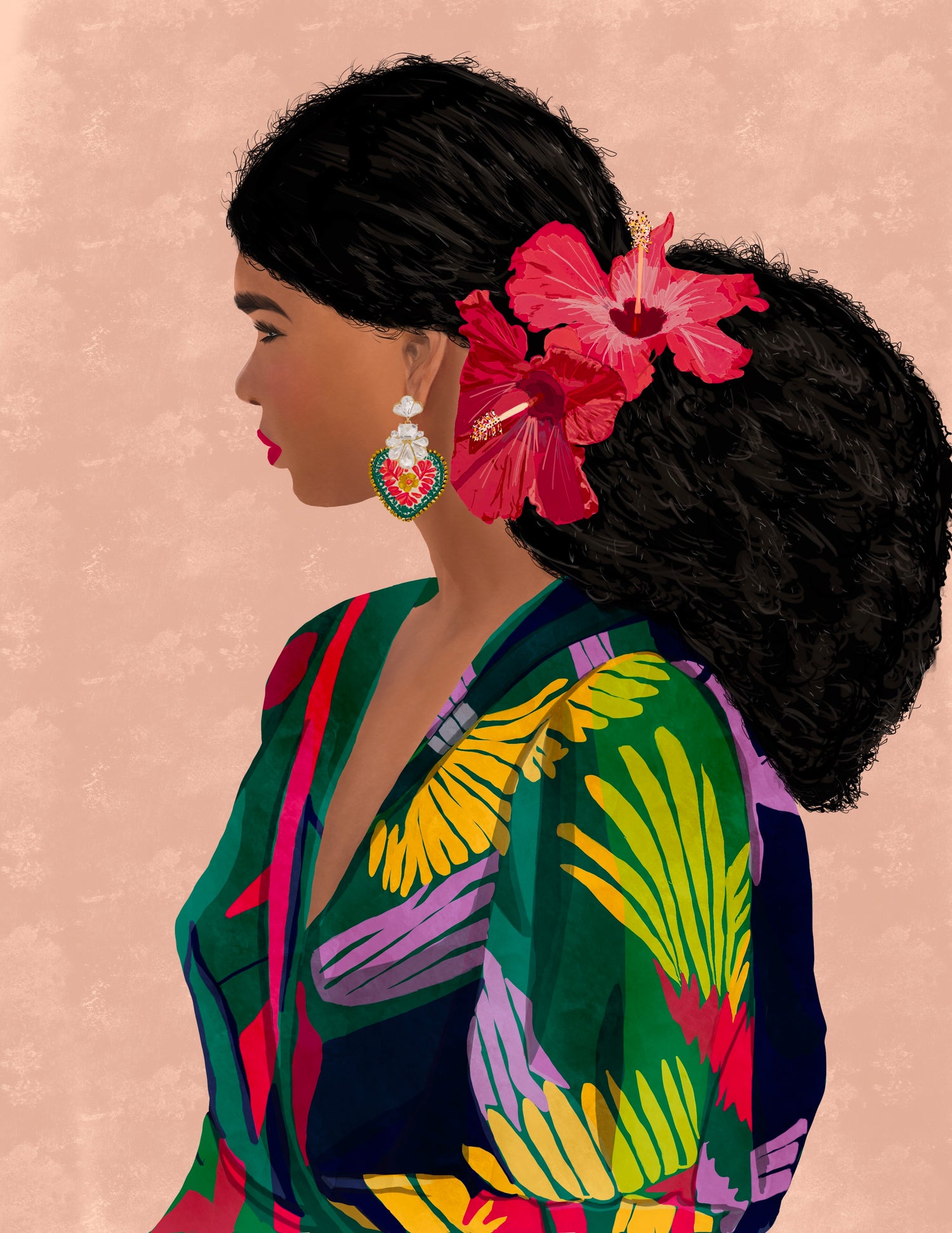 Custom Illustrations
Design a beautiful illustration of your custom portrait that makes a modern print for your home!  
Take a look at the various options available as well as my current commission rates below. 
*Note: Artwork for commercial use will require a custom quote based on the size and scope of the project, but certainly get in touch.
Order Now
Custom One of a Kind Jewelry
looking for that piece that keeps you being the most authentic, unapologetic, version of yourself.
ORDER NOW
Testimonials
I absolutely love this picture and found a nice place for it and on our sofa table. Pop it into an IKEA picture frame and it's a nice addition to our living room. Funny...the picture favors me, too! Good work, sis
Quick shipping, print is even better in person. Very great quality of material that the print is on, look forward to framing it and putting it on my side of night stand
Exactly as pictured and just what I wanted. Beautiful piece.
Beautiful illustration...it looked exactly as it did online.
Bought as a gift for my bestie, she loved it!
I received this print quickly and it was packaged well. It is very beautiful and I really enjoy the artist's style. It was difficult to choose just one ;)
Beautiful print with very vibrant colors! Came packaged securely. Very happy with my purchase!